Real Estate Fund Pitch Deck: Markour
Arizona's Elite Boutique Lender.
Markour Funding & Investment, Inc.

is a privately held mortgage lender, asset management and advisory firm headquartered in Scottsdale, Arizona which specializes in fast financing for debt, equity, mezzanine and land banking on real estate projects in the $100,000 to $50,000,000 range. Markour is a highly reputable, successful and growth-focused company with decades of experience across the entire spectrum of real estate financing through Arizona, the Southwest and selected areas of the United States.
Here's a preview of the investor pitch deck designed for Markour: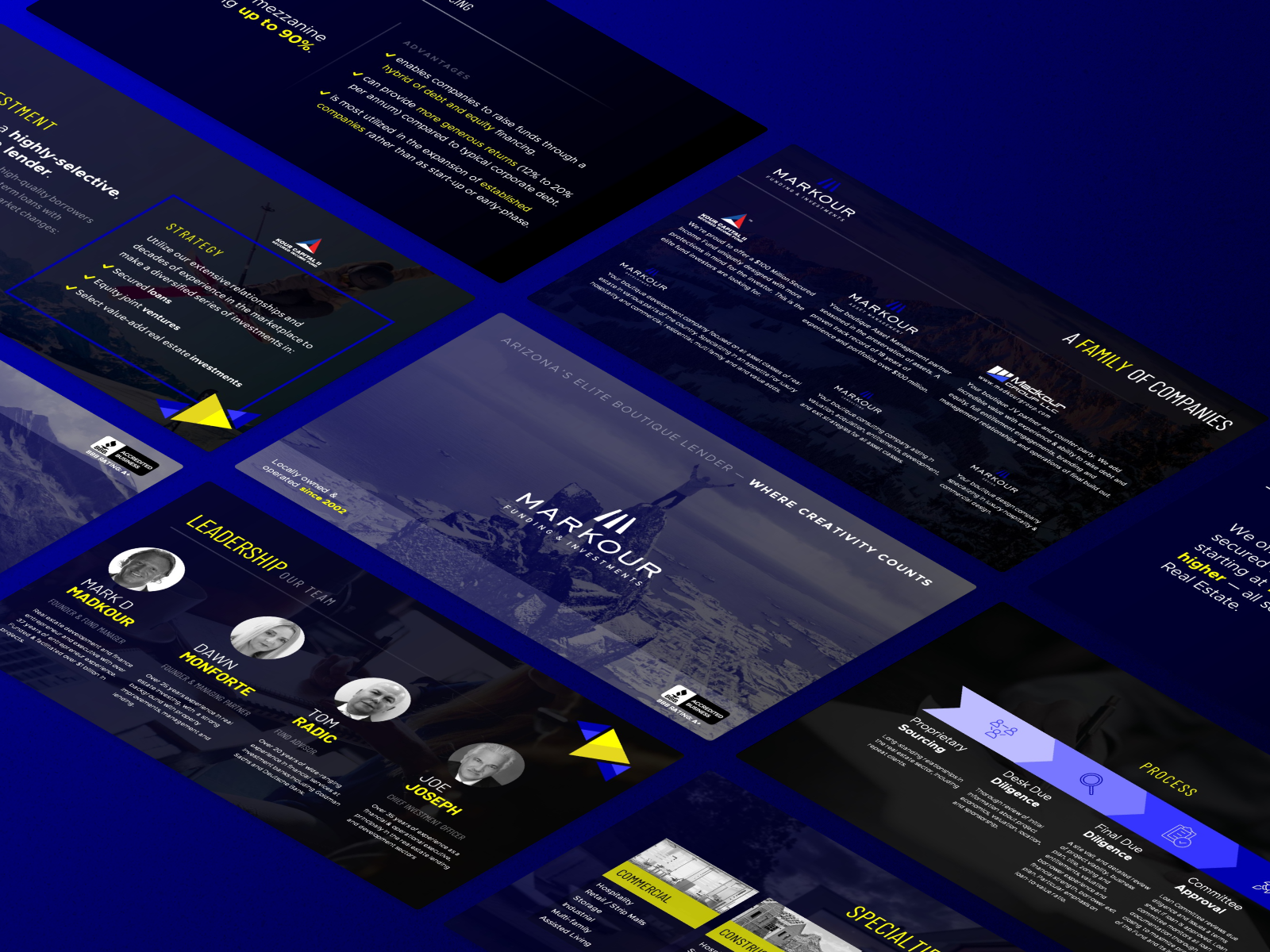 Like this design? Create your own showcase like this!

Download the templates below that were featured in this portfolio page!