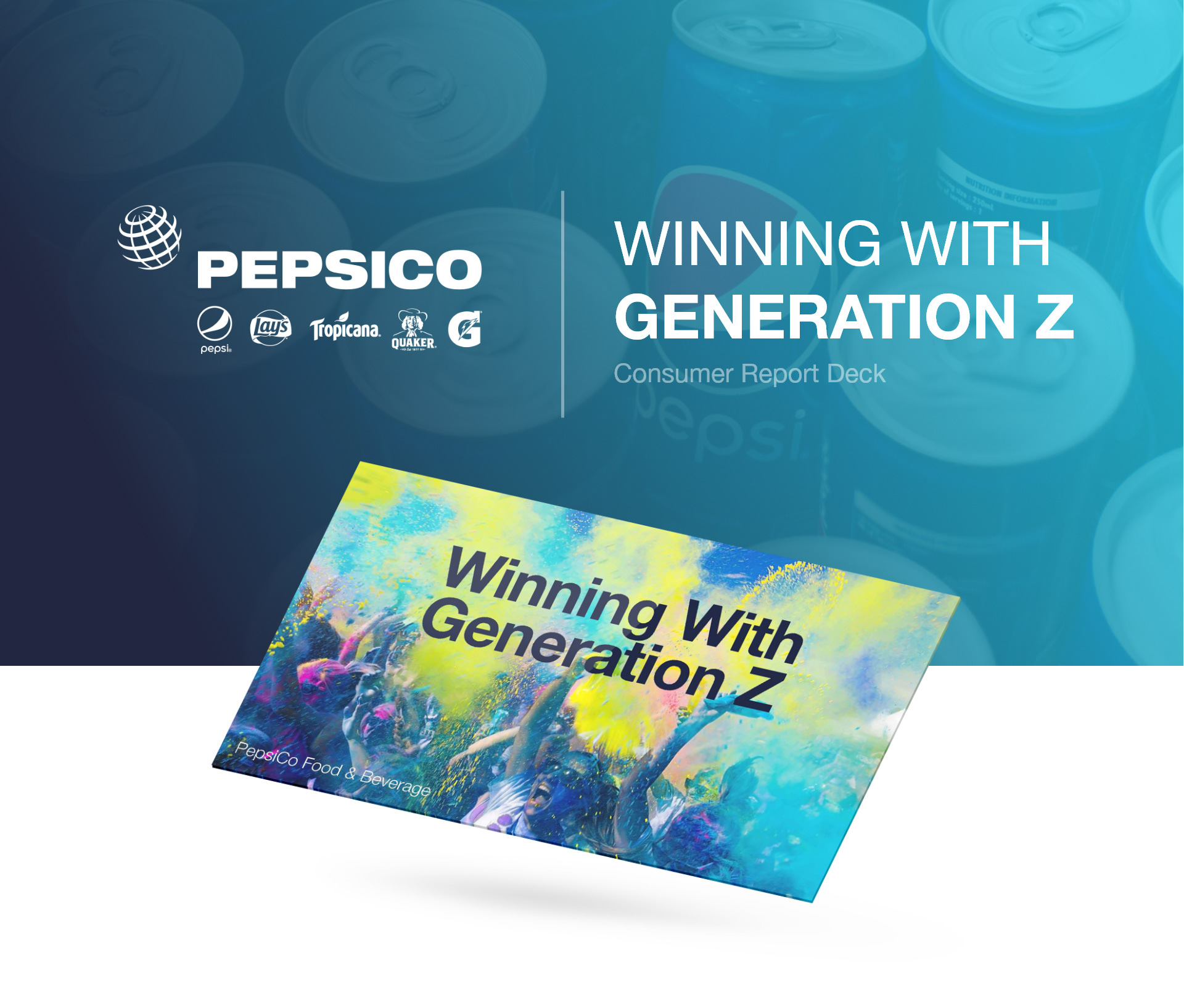 CONSUMER REPORT
Generation Z Slide Deck
Assembled a 40+ page consumer report document on Gen Z, for PEPSICO Food & Beverage. The deck examined & described characteristics of Generation Z, ranging from digital & social activity to purchasing behavior, the implications for companies, and strategies for success in marketing to this new & emerging group of consumers.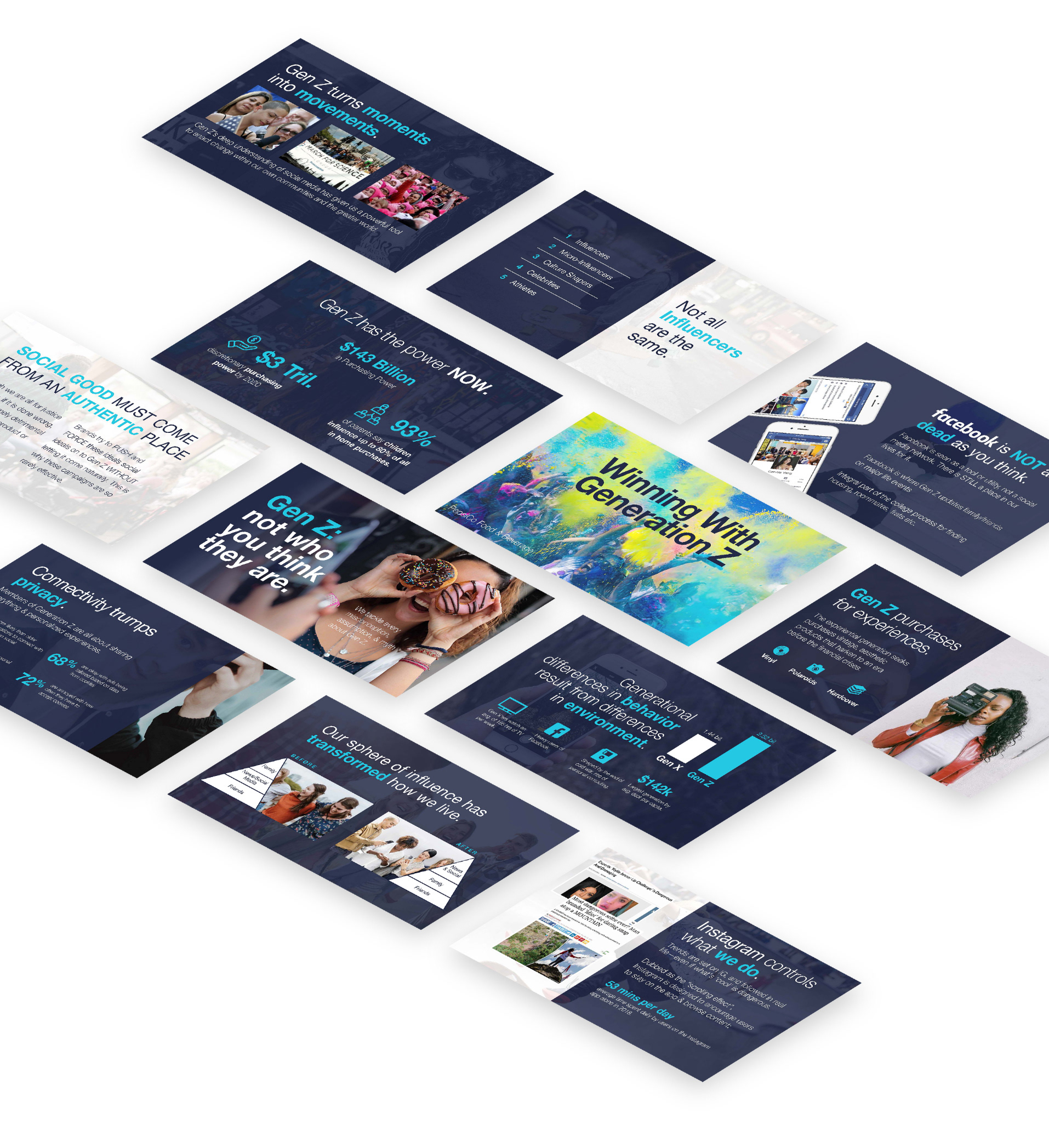 Like this design? Create your own!
Download the templates below to easily create your own showcase or presentation.